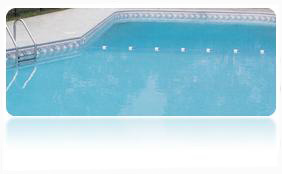 Inground Pool Installation
Premier Pools offers a wide range of decking and patio surfaces. From concrete to brick or stone, we can do it! We do not subcontract. The same quality that goes into your pool is carried through the whole project. We guarantee you will love your new pool!
Liner Replacement
In addition to our other services, we also do liner replacement. With a large collection of liners from a variety of manufacturers, you are sure to find something to fit your style. These liners are crafted to fit your pool perfectly. Click the image to the left to learn more about the aesthetically pleasing and state-of the art liners.

MORE >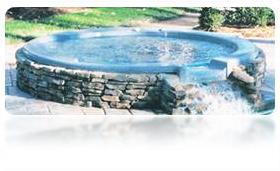 Inground Spa Installation
Step into a relaxing, soothing spa to relieve your days pressures. Whether you prefer a spillover spa or a whirlpool spa, we can fulfill your needs. Our spas are of the highest quality. Installing a new inground spa will be a decision you never regret.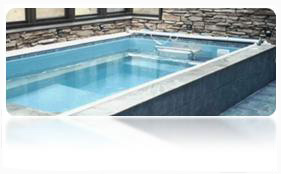 Specialty Exercise Pools
Limited on Space? You can swim in as little as a 10'x16' area with a swim spa. A strong current will keep you swimming in place, indoors or out. A gym and pool membership will be a thing of the past. Keep up with your workouts, save space, and enjoy every minute of it!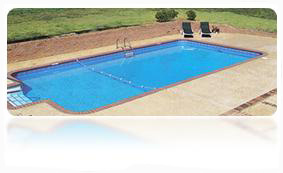 Pool Renovation and Repair
Whether it's just new decking or a complete reconstruction, we can help. Renovating your backyard pool will add value to your home. All our work is bonded, guaranteed and insured to the highest quality. If you are looking to update your backyard oasis, look no further.